Remote work from Mermaid Cottages is a brand standard for our collection of happy cottages. High-speed Internet comes with each cottage rental so you can stay plugged in when needed and really make the most of your quality time when you unplug. You'll have the option of working from the kitchen, a bedroom, the porch or a deck. Some cottages have a private pool and working from a lounger works well, too.  It doesn't matter if you're here for a few nights, a few weeks, a month or longer, our Internet access is up to speed for all your needs. In fact. we're celebrating the end of winter and we're offering lowered rates at our remaining available cottages with spring dates open. Just imagine yourself remote working from one of these Mermaid Cottages.
You'll love this beautiful beach condo. Pack you wags since it's also pet-friendly. Guests rave about its location within walking distance to the beach and all that Tybee's south end and Pier and Pavilion have to offer!
Bedrooms: 3 Bathrooms: 2 Sleeps: 6 Pets: Cats, Dogs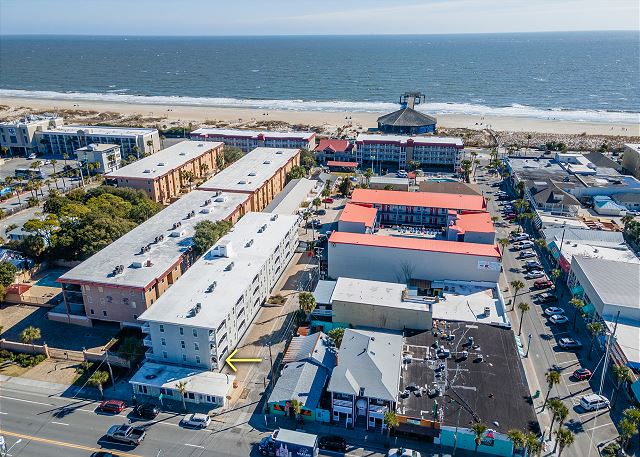 Atlantic Oasis is a very cute condo located on an ocean block. It's close to all the shops, restaurants, and fishing pier of Downtown Tybee. It's also
pet-friendly
so your fur babies are welcome!
Bedrooms: 3 Bathrooms: 2.5 Sleeps: 6 Pets: Cats, Dogs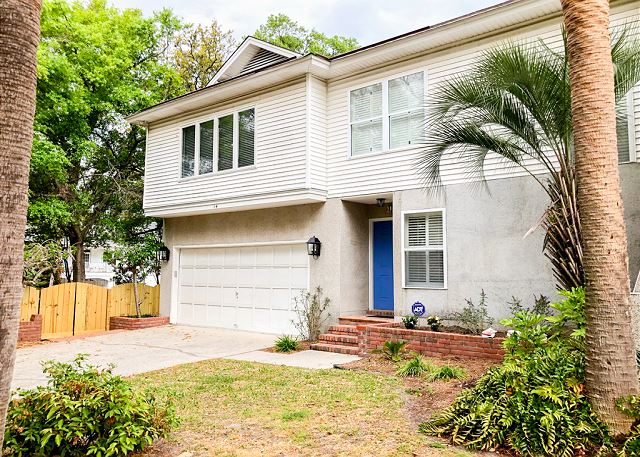 Here's another gorgeous condo on an ocean block. Guests love the private outdoor shower with Hot and Cold running water. Pack your wags so they can enjoy the glorious fenced yard. You'll also have an easy walk to the 12th street or 13th Street direct beach access.
Bedrooms: 3 Bathrooms: 1.25 Sleeps: 6 Pets: Dogs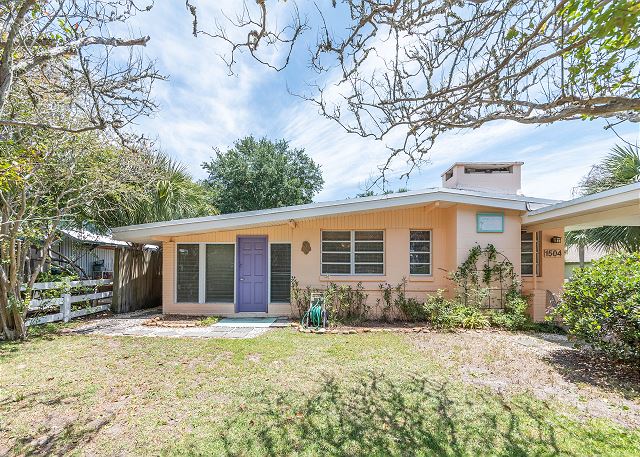 Work smarter, not harder from this pet-friendly. mid-century modern, ground-level beach home. It has a large fully-fenced back yard with its own Tybee tiki hut for your enjoyment! You'll have awesome views of Back River sunsets and short strolls of 1.5 blocks to the Alley 3 kayak, paddleboard launch site, to AJ's Dockside Restaurant, and easy walks to the beach.
Bedrooms: 3 Bathrooms: 2 Sleeps: 6 Pets: Cats, Dogs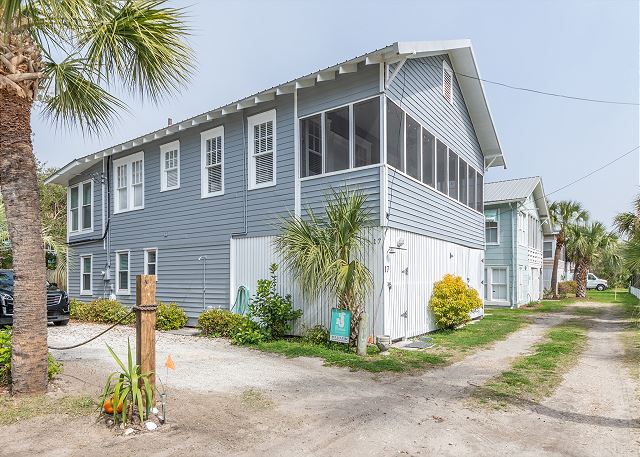 New for Spring 2022!
Clamdigger Cottage c1950 is an awesomely cute cottage on the beach side of Butler Avenue and on an ocean block. Guests love the screened porch and the outdoor deck. It's also pet-friendly and just happens to be right next door to Sandpiper Cottage, making it ideal for two families to vacation together from separate cottages!
Bedrooms: 1 Bathrooms: 1 Sleeps: 2 Pets: Dogs
This is an adorable one-bedroom, cozy beach apartment! It's dog friendly, making it especially perfect for solo travelers and couples' getaways with a dog. Guests love the outdoor seating with marsh views! Come experience Egret's Marsh this spring
Bedrooms: 2 Bathrooms: 2 Sleeps: 5 Pets: Dogs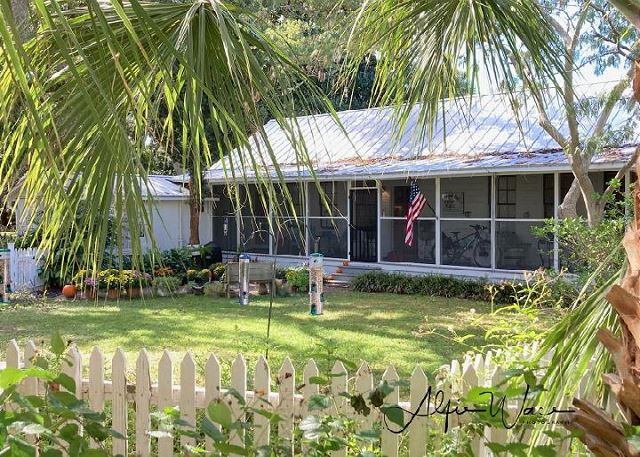 This gem is located in the quiet, historic Officer's Row section of North Beach at Ft. Screven. Guests love that it's at ground level and a 7-minute walk to the beach. JC Park is our backyard, so dogs are welcome!
Remote work from Mermaid Cottages and let our charming cottages be your office while Tybee Island enhances your work environment.  Reserve any of these spring rentals right on our website or you can also call or text our vacation planners at
912-658-0714
. We're here to work for you!