Santa Paws loves his stopovers on Tybee Island and you will, too!  Whether you're a Solo Traveler or looking for a Couples Getaway, a BabyMoon, Girls Getaways, Mancations or Family Fun, you should always bring your FurMaid, with you.  After all, a pet fee at Mermaid Cottages is much cheaper than a boarding fee.  Thus, your best getaways should always include your dogs.  Let's face, we could all use some extra points with Santa, so load up your dogs and enjoy one of our seven top getaways for Santa Paws.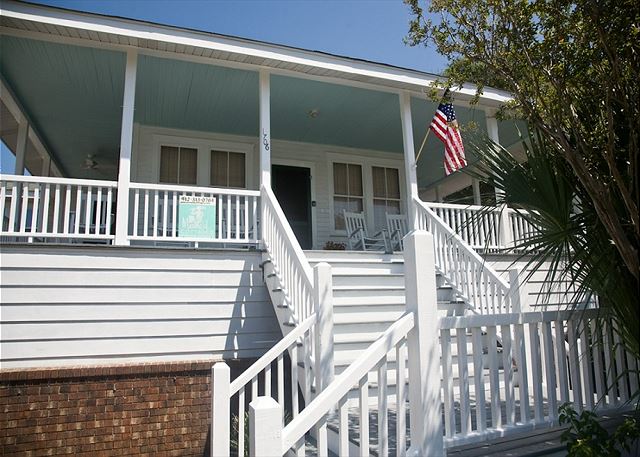 Guest Rating
:

Historic Tybee Raised Cottage beach side Butler ( One block from the beach). Pets welcome with fully fenced yard. Wrap around porch with rocking chairs.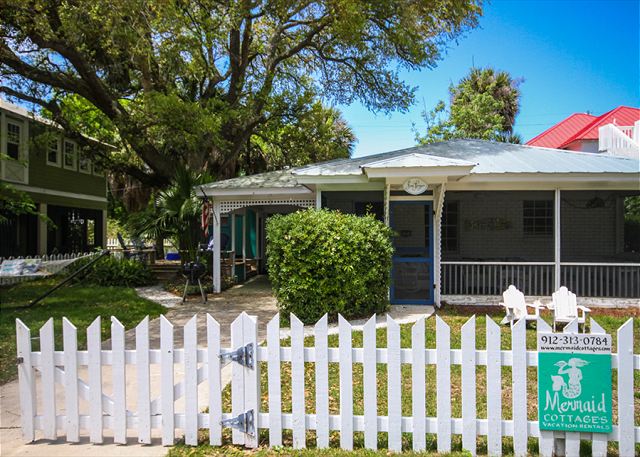 Guest Rating
:

Sea Largo is 2 blocks from the 12th Street beach. Pet-friendly with fenced-in yard. Complimentary WiFi internet service. Large screened porch as well as wonderful deck beneath the oaks.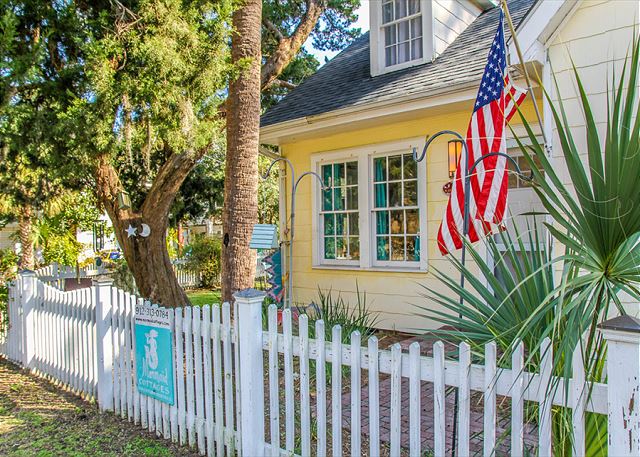 Guest Rating
:

A most unique cottage full of vintage art and wonderful personal touches. Located in the Logan Street/ North Beach area, 10 minute walk to the North Beach. Pet Friendly with small fenced yard.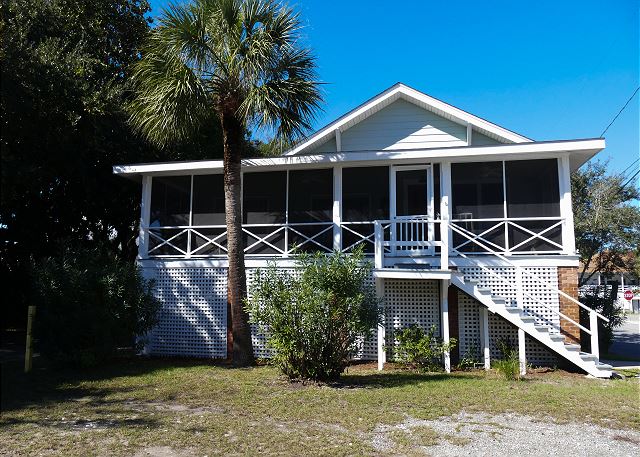 Guest Rating
:

Happy Ours is a wonderful, spacious Tybee raised beach cottage with an awesome screened porch, 5 bedrooms, 3 bathrooms and 2 outdoor showers! Pet-Friendly! Walk to the Pier, restaurants and Tybee nightlife!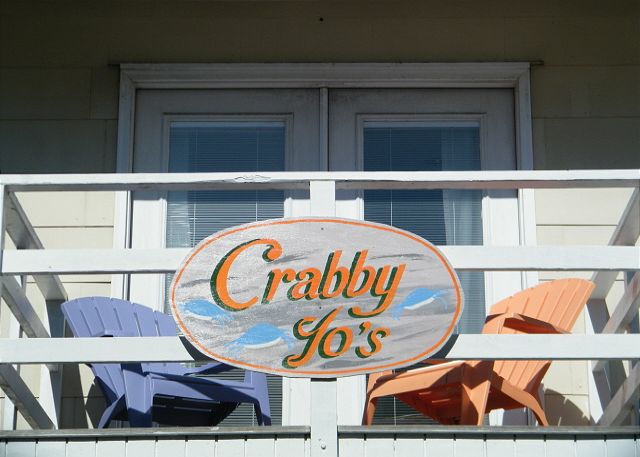 Guest Rating
:

Vintage cottage one home back from the beach with a wrap around porch & some of the best ocean views and breezes on the island! Shower off the beach sand before heading indoors in our fun downstairs showers! Cozy & comfortable; lots of local art!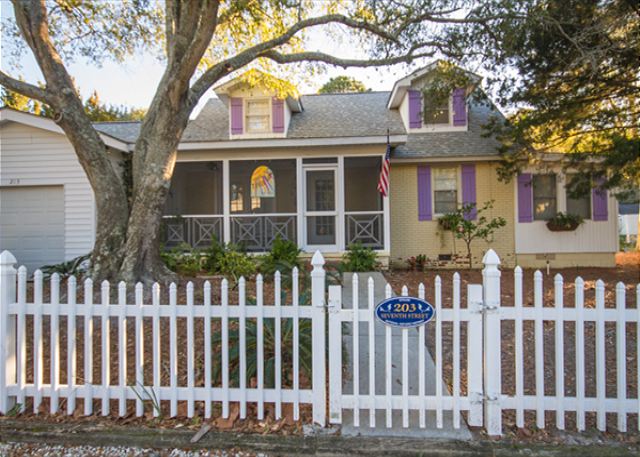 Guest Rating
:

Enjoy your own private pool! Picket-fenced yard for pets! Awesome front screened porch to sit and enjoy morning coffee & evening cocktails! TVs in every bedroom! Across from A Mermaid's Tale & Nora's Cottage; perfect for multiple families!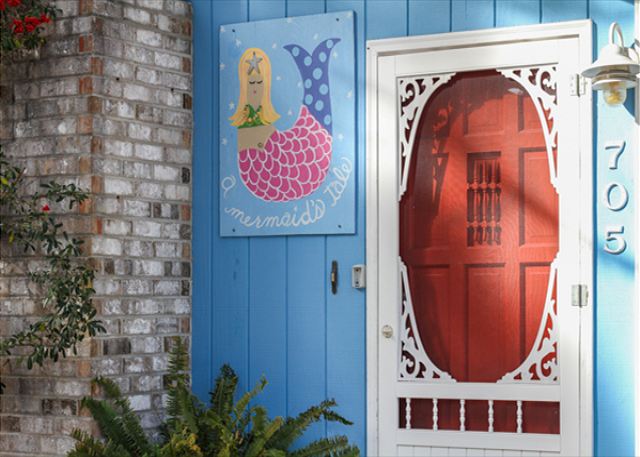 Guest Rating
:

2 wonderful master suites and a spacious, open living & dining area! 3 full baths! Next door to Nora's and across the street from Basking Under the Tybee Sun; perfect for multiple families traveling together! TVs in every bedroom! Outdoor shower!
Now, every visit to Mermaid Cottages comes with your very own Mermaid-of-the-Day.  Whether you need a Santa Claus, a Santa Paws, a Tour Guide, Entertainment Director or just a good friend.  It's who we are and it's why we love opening our happy cottages by the sea for you!  Merry Christmas, Y'all!
Call Mermaid Denise 912.655.6525
Call Mermaid Jan 912.652.1550
Call Mermaid-of-the-Day 912.704.4618
Email visitmermaid@gmail.com