Tybee Island's Lighted Christmas Parade is December 3, 2021, at 6 p.m.Join us on Tybee Island as we ring in the holidays with a lighted, nighttime Christmas parade and tree lighting. Santa arrives in town led by a parade of lights down to the beach. At the beachfront roundabout, watch as we light up our 18-foot tree. Then enjoy Christmas caroling, dancing, holiday refreshments and more by the seashore!
We've got plenty of Mermaid Cottages available for you to choose from!
Bedrooms: 2 Bathrooms: 1 Sleeps: 4 Pets: Cats, Dogs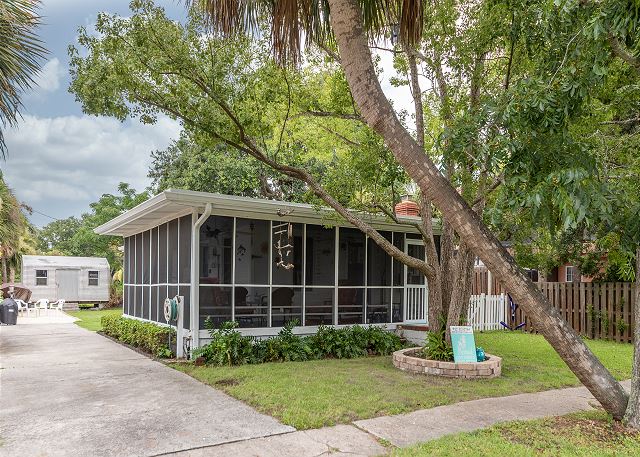 A Little Salty is a pet-friendly and adorable cottage brimming with beach charm. Guests rave about the wraparound screened porch with seating, This is a great location that's close to the Back River Beaches, the Alley 3 kayak and paddleboard launch, and AJ's Dockside restaurant.
Bedrooms: 3 Bathrooms: 1.5 Sleeps: 6 Pets: Dogs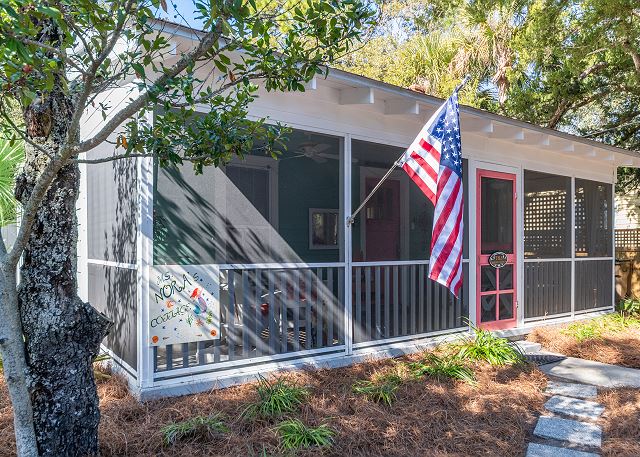 Have a very Merry Christmas in this historic 1940's cottage. It's a ground-level cottage with a wonderful screened porch, an outdoor shower, and a private back deck. Located on the bike trail, it's just three short blocks from the beach. It's dog-friendly, too!
Bedrooms: 3 Bathrooms: 2 Sleeps: 8 Pets: Dogs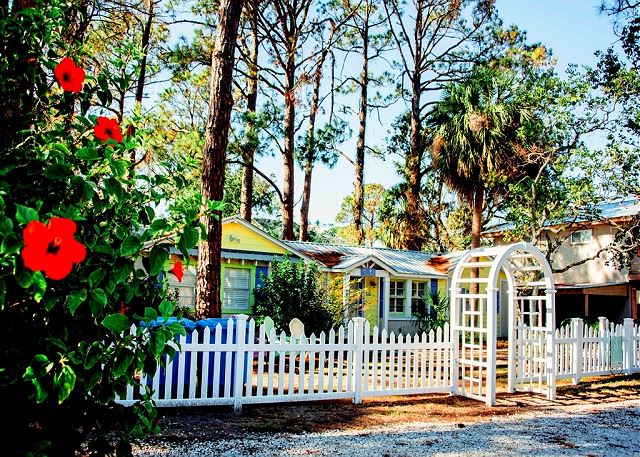 This adorable single-story cottage is brimming with vintage charm. The fenced-in backyard is really something to bark about. You'll enjoy the outdoor shower after luxuriating on the beach that's only four blocks away!
Bedrooms: 3 Bathrooms: 2 Sleeps: 7 Pets: Dogs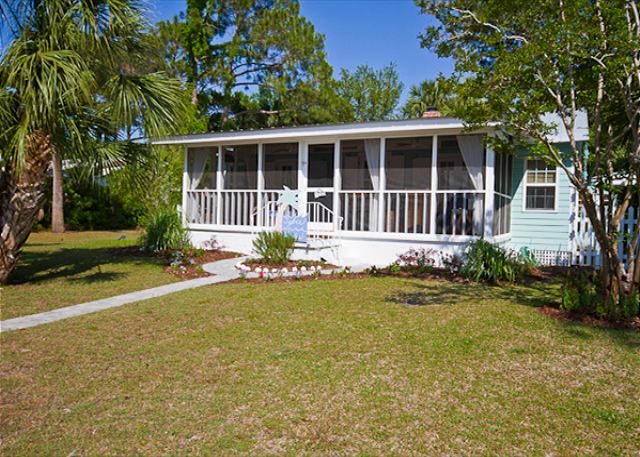 This 1930's pet-friendly cottage has a large fenced yard and screened front porch. The marsh views are perfect for the marvelous nightly Tybee sunsets. Always a favorite with our guests, you'd better hurry to reserve Tybee Tides for Tybee Island's Lighted Christmas and New Year's!
Bedrooms: 3 Bathrooms: 2 Sleeps: 10 Pets: Cats, Dogs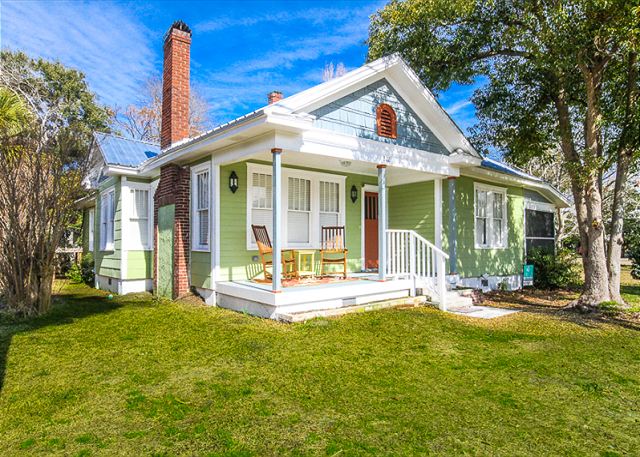 Make lots of holiday memories in this renovated historic Tybee beach cottage. You'll have two porches to relax and enjoy. One screened on the back and one front porch with rockers. It's located in the quiet, Back River district of the island with a partial view of the Back River. It's also very close to the Alley 3 Kayak Launch area and AJ's Dockside Restaurant.
These are just a few of the cottages we have available for Tybee Island's Lighted Christmas Parade and Tree Lighting, but they'll all book up very quickly for Christmas and New Year's.  Choose your favorite and give yourself an early Christmas gift of a discount when you use our code DIRECT.  You can even request your cottage to be decorated for your stay!  Merry Christmas and Happy New Year from Mermaid Cottages!