Arrivederci, Corona. Soon, we'll very happily say goodbye to 2020 and we'll welcome 2021 to Tybee Island with open arms, albeit still six feet apart. We're hoping the virus gets gone, too, but even if it lingers around, we're looking for brighter days ahead.  That's right. So long, farewell. Auf Wiedersehen, adieu. Come on down for a brand new year and our happy little houses by the sea.
Arrivederci, Corona. Tybee Island's the place to be in 2021!
Bedrooms: 2 Bathrooms: 1 Sleeps: 4 Pets: Cats, Dogs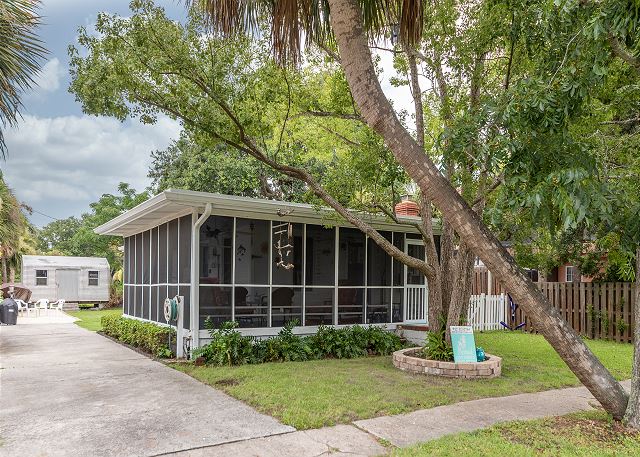 A Little Salty is an adorable, pet-friendly cottage that's brimming with beach charm. The wraparound screened porch comes with seating. This is a great location that's close to the Back River Beaches, Alley 3 and
AJ's Dockside
restaurant.
Bedrooms: 3 Bathrooms: 2 Sleeps: 6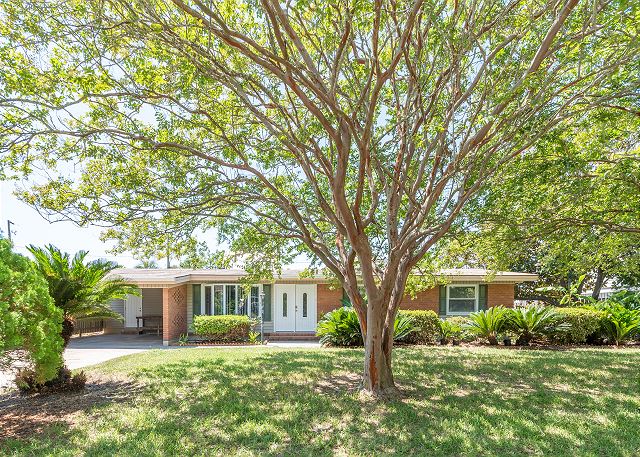 Come enjoy AfterDune Delight. Make your winter reservation to enjoy some off-season relaxation or book your spring/summer stay for a fun-filled, sun-filled vacay!
Bedrooms: 4 Bathrooms: 2 Sleeps: 8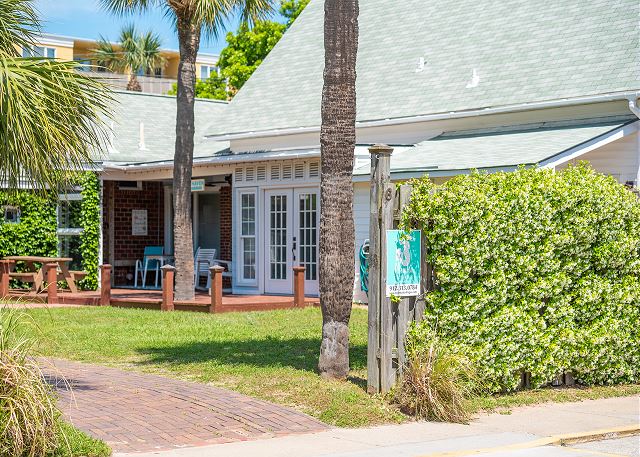 Since this cottage is located on the beach side of Butler Avenue it means you'll be just steps from the beach, Beach Haven Cottage is perfect for your next charming, historic and family friendly beach getaway!
Bedrooms: 2 Bathrooms: 1 Sleeps: 4 Pets: Dogs
This ground level beach cottage is located on Tybrisa Street. This means you'll have an easy walk to the beach, and to Downtown Tybee's shops and restaurants. It's also close to the Back River Fishing Pier, the Alley 3 Paddleboard and the Kayak Launch. There's also a fenced-in yard that's very dog friendly and a ground level, large screened porch to enjoy, as well!
Bedrooms: 2 Bathrooms: 1 Sleeps: 4 Pets: Cats, Dogs
This dog and cat friendly cottage also comes with complimentary WIFI, a brand standard at Mermaid Cottages. This is a very affordable and value priced family cottage. It's located on the marsh where you'll enjoy amazing sunrises and bird watching.
Bedrooms: 2 Bathrooms: 1.5 Sleeps: 5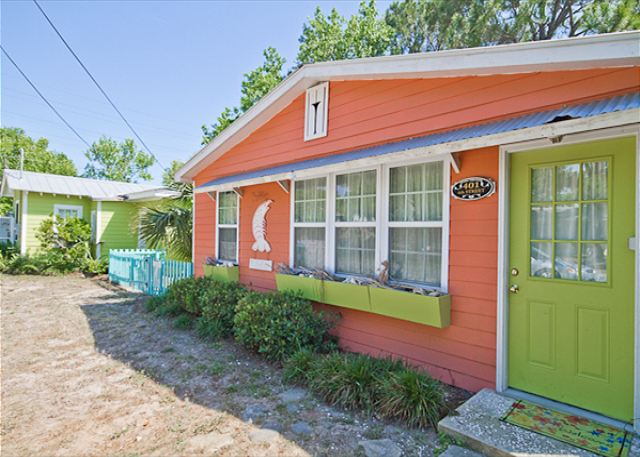 This bright and cheerful beach cottage is ground level with a screened porch. Guests enjoy a three block stroll to the beach through Memorial Park which includes Tybee's favorite children's playground.
Bedrooms: 3 Bathrooms: 2.5 Sleeps: 6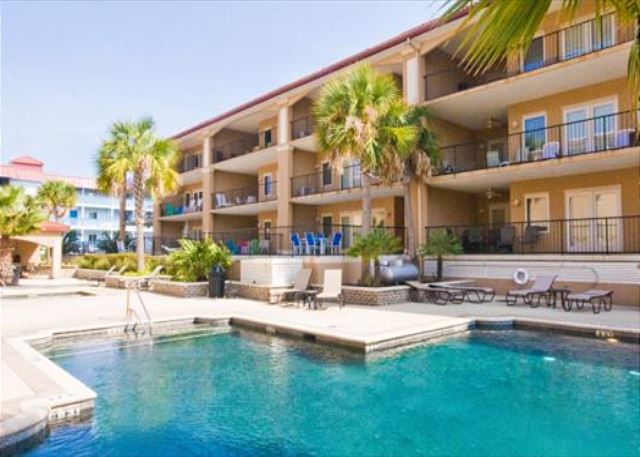 You'll love this beautiful condo! It's in a great location within walking distance to the beach and all that Tybee's south end and Pier and Pavilion have to offer!
Unless you're an ice cold beer with a slice of lime, arrivederci Corona!
Today, we're keeping our distance and all masked up.  Let's hope 2021 greets us with less restrictions and more fun. Only time will tell and Mermaid Cottages will be eagerly watching for you to arrive. Start planning your winter getaways, snowbird rentals, family fun, girls getaways, couples retreats, mancations, microcations, pet-friendly adventures and solo travels right on our website. Our smiling Vacation Planners are on hand to assist you, as well.  Arrivederci, Corona. Tybee Island is the place to be in 2021!