Here are three Mermaid Cottages to experience the magic of Christmas on Tybee Island. What gets us through the challenges, the stress, the misfortunes, and the not-so-good times? The belief that bad times are temporary and that we all have so much for which to be grateful. Sometimes, you even have to leave home to feel more at home.  Our happy little houses by the sea want to welcome you.  Each one has it's own soul and the ability to welcome you home and to give you the hugs you need.  Soon, they'll be among your favorite Mermaid Cottages to experience. They're easy for Santa to find, too!  All you have to do is reserve your favorite cottage early for the best selection, tell us if you'd like your cottage decorated for the holidays and then give yourself an early Christmas gift of a discount when you use our code DIRECT!
Bedrooms: 3 Bathrooms: 1 Sleeps: 6 Pets: Cats, Dogs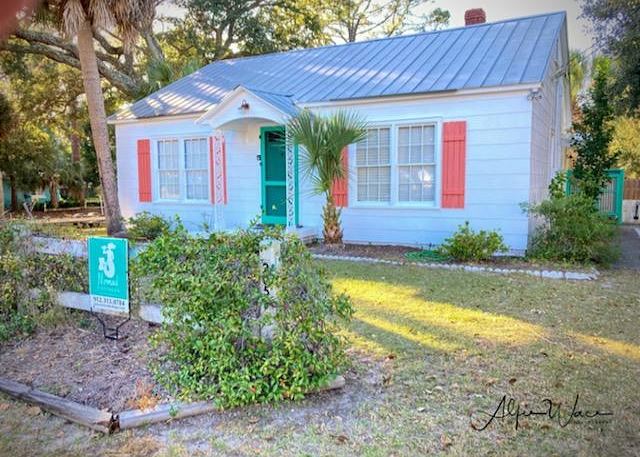 This is a very charming and Cozy pet-friendly and family-friendly cottage that's just four blocks from the beach. Decor details throughout the cottage depict the history of Tybee Island and of the Chu family. The wonderful outdoor shower completes the great outdoor area surrounded by live oaks and palms!
Bedrooms: 4 Bathrooms: 3 Sleeps: 10 Pets: Cats, Dogs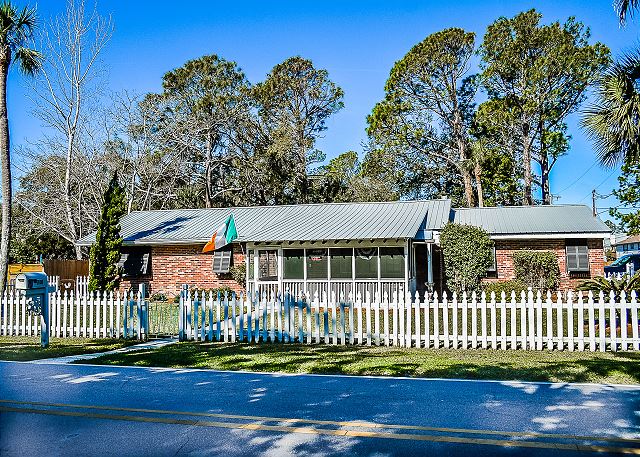 This spacious cottage sleeps 10;, is pet-friendly and comes with lots of fun amenities! This is the perfect cottage for your family or large group.  Other amenities include a hot tub, large TVs, an outdoor patio and shower, and Granny's Gameroom!
Best of all, the Mermaids want you to come to our homes for the holidays. These are Mermaid Cottages to experience for the holidays, winter, spring, summer and fall. Let us prepare our homes for your special Christmas so all you have to do is feel the love and share the love with those you choose to invite.  They work well for those who want to come and be alone, too. Let's all have a very special holiday season.  There's so much good to share and to look forward to in the new year.

Reserve your favorite cottage on our website or with our very helpful Mermaid Elves. Remember to tell us if you'd like your cottage decorated for the holidays and be sure to use our code DIRECT for your discount. Santa will know just where to find you in any of these 10 Mermaid Cottages to experience Christmas on Tybee Island!