Summertime Mermaid Cottages are always at the top of everyone's gift list, so now is the time to make your selections and reservations for the best availabilities and options. If you've vacationed in Tybee Island you know our boutique collection fills up quickly and far in advance.  By making reservations now you'll book the cottage of your choice and you can still give yourself a discount any time you use our code DIRECT.  Our cottages are perfect for solo travelers, girls' getaways, couples retreats, mancations and lots of family fun.  They're especially popular right now since hi-speed Internet is one of our brand standards. Even those with work-from-home commitments and online learning goals can have their choice of vacation rentals, too.  Let's take a look at some of our happy little color boxes that are available this summer.
Bedrooms: 3 Bathrooms: 1.25 Sleeps: 6 Pets: Dogs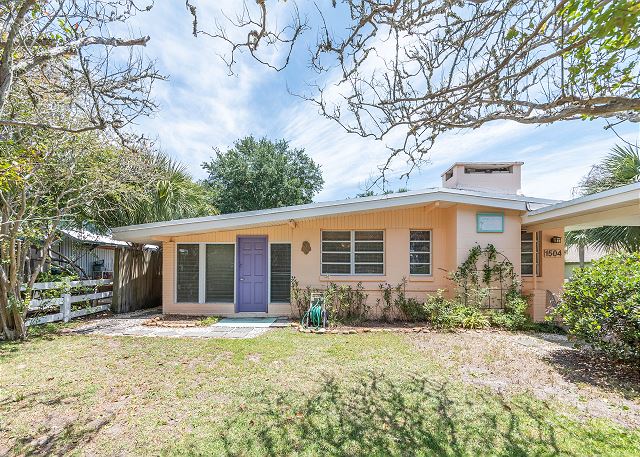 This is a pet-friendly, mid-century modern ground-level beach home. It features a large fully-fenced backyard with its very own Tybee Tiki Hut for your enjoyment. You'll love the awesome views of our Back River sunsets. Its just 1.5 blocks to the Alley 3 kayak, paddleboard launch site, AJ's Dockside Restaurant. You'll also appreciate the easy walk to the beach.
Bedrooms: 3 Bathrooms: 1.5 Sleeps: 6 Pets: Cats, Dogs
Here we have a value-priced cottage that's located directly on the marsh. It sports bright, beachy décor! Guests rave about the great marsh views and the fenced-in yard with outdoor seating. Bird watching is premium and you'll relax to the 15-minute walk to the 1st Street beach. Another perk is that it's located in a quiet, residential neighborhood and it's pet-friendly
Bedrooms: 3 Bathrooms: 1.5 Sleeps: 6 Pets: Cats, Dogs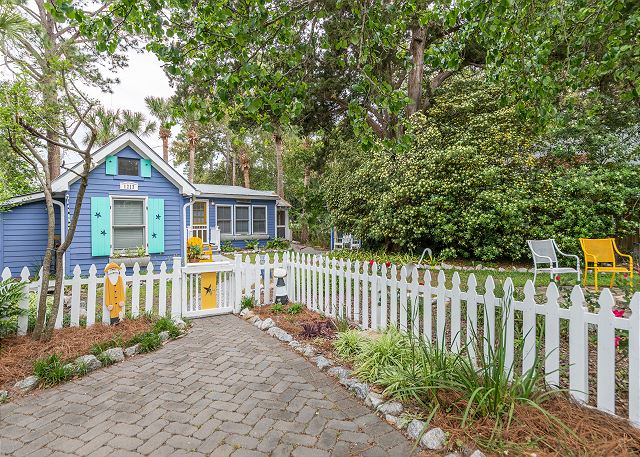 Guests marvel at what an amazingly bright and cheerful cottage this is. You'll enjoy lots of amenities like the screened porch, partial marsh views from there and the back deck. It's also pet-friendly with lovely garden seating and features lots of local art.
Bedrooms: 3 Bathrooms: 1 Sleeps: 6 Pets: Cats, Dogs
Next is a charming and cozy
pet-friendly
cottage that's also a very family-friendly cottage. It's the perfect location that's only four blocks from the beach. The decor details throughout the cottage depict the history of Tybee Island and the Chu family. There's also a fabulous outdoor shower and a great outdoor area surrounded by live oaks and palms!
Bedrooms: 2 Bathrooms: 1 Sleeps: 4 Pets: Cats, Dogs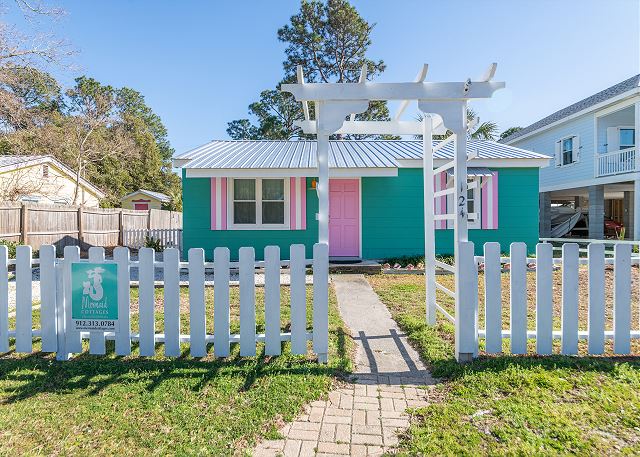 This vintage cottage is both. Work-from-home and remote learning guests love it here with its complimentary WIFI and quiet, relaxing ambiance. Madelyn's is a  very affordable and value-priced family cottage. It's located on the Marsh with amazing sunrises and bird watching.
Bedrooms: 2 Bathrooms: 1 Sleeps: 4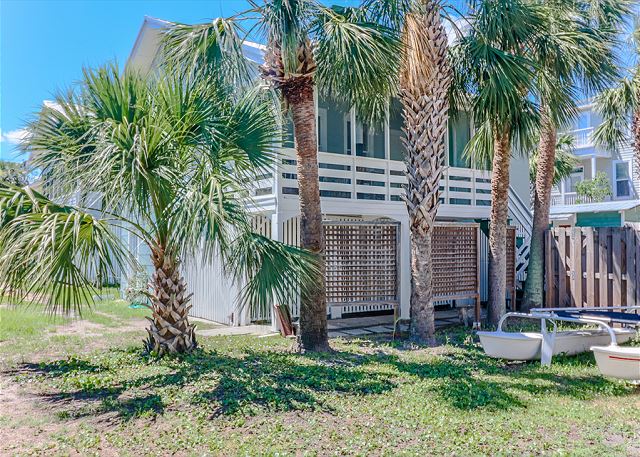 This charming restored 1930s coastal cottage is by designer Elizabeth Demos. It's situated on the beachside of Butler Avenue. It's ideal for a solo traveler or a  couple's getaway!
These are just some of the summertime Mermaid Cottages we have available for your vacations.  We have even more, so be sure to enjoy scrolling through our collection online. Hurry to reserve your favorite before they're all booked up for the summer.  Can't decide? Our wonderful Mermaid Vacation Planners are standing by to assist you.  Give them a call at 912.704.4618 to get started!