Gramping with Mermaid Cottages is a new trend whose time has come.  Grandparents who love to travel and who are looking for new and inventive ways to connect with their grandchildren are also giving some much-needed time alone to their children for a win-win-win situation. We're entering the shoulder season that's very desirable for those travelers who love beach vacations without the crowds, the traffic and the long waits for restaurants and recreation. As it turns out, it's also a great time to indulge grandchildren, strengthen family bonds, and nurture one's love for connecting families and generations. Tybee Island and Mermaid Cottages just happen to be among the best places to enjoy these skip-generation getaways.
Enjoy sweeping, panoramic views from the top of the Tybee Light Station & Museum, situated on the site of the first light to aid navigation constructed on the Southern Atlantic coast. Where To Stay: Blue Skies Sleeps 6, 3 bedrooms, 2.5 bathrooms. Cats, Dogs allowed.
Blue Skies is a beautiful, newly updated and decorated beach townhome full of art by local artists; the only thing missing is YOU! This is a "beach side" of Butler Avenue home with a fully fenced yard; all pets welcome.
Catch a classic film where soldiers stationed at Fort Screven used to at the Tybee Post Theater. Where To Stay: Cantaloupe Cottage circa 1957 Sleeps 6, 3 bedrooms, 1.25 bathrooms. Dogs allowed.
This is a classic Mid Century Modern island home built in the 1950's and completely restored with Central AC and all modern updates. This ground-level, pet-friendly home features a large fully fenced back and side yards with views of the Back River and 1.5 blocks to Alley 3- the local Kayak launch area.
Visit the resident turtles at the Tybee Island Marine Science Center. Where To Stay: Fish Camp Cottage circa 1950 Sleeps 6, 3 bedrooms, 1.5 bathrooms. Cats, Dogs allowed.
Just driving up to this adorable cottage makes you happy and makes you know you're on vacation. This cottage is a sensory delight from the driveway. You'll walk through the fabulous yard with fire pit, garden and plenty of seating for all, into this enchanting little cottage.
With diverse terrain ranging from sun-dappled trails to the marsh and small beaches, Fort Pulaski is ideal for history buffs and nature lovers alike. Where To Stay: Marigold Cottage Sleeps 8, 4 bedrooms, 3.5 bathrooms. Cats, Dogs allowed.
Just a short walk to the sun, sand and the beautiful ocean. Located on the "beach side" of Butler Avenue, Marigold Cottage is perfectly located for beach visits as well as being on Tybee's main street well within walking distance to shops, restaurants and entertainment. Additionally, the mid-island location is across from the Tybee YMCA, island playground and tennis courts and the library as well as being just three houses back from the beach.
The Lazaretto Creek Marina and Capt. Mike's Dolphin Tours has been offering the best in dolphin tours, sunset cruises, and waterfront dining from the serenity of Tybee Island, Georgia for thirty years. Stop by their restaurant and try the fresh-caught shrimp from the boats right off our docks at Coco's – Tybee Island; take a relaxing kayak tour or exciting jet ski adventure with Aqua Dawg/Tybee Jet skis , then hop on one of their boats for an unforgettable dolphin tour! Where To Stay: Atlantic Oasis Bedrooms: 3 Bathrooms: 2 Sleeps: 6 Pets: Cats, Dogs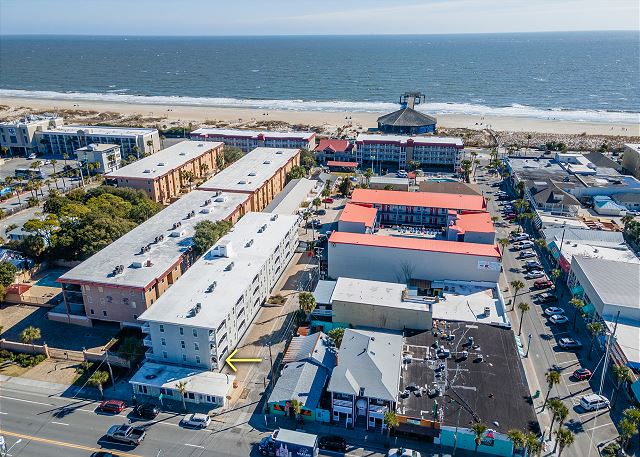 Atlantic Oasis is located on the beach side of Butler Avenue. Pet-friendly, so your fur babies are welcome! New for spring 2022!
Available beginning mid-March 2022; book now for your spring/summer Tybee vacation!
Make your beach trip more than just a trip to the beach. Make it a valuable experience discovering and learning about the animals and habitats of Georgia's beaches and barrier islands with Tybee Beach Ecology Trips. Adult and school groups from South Carolina, Georgia and Florida regularly ask "Dr. Joe" to lead their Tybee Island and barrier island beach trips. Spend some time exploring with a marine biologist. Where To Stay: Rose's Folie circa 1939 Sleeps 4, 2 bedrooms, 1 bathroom. Dogs allowed.
This is a charming vintage cottage where dogs are welcome (they'll enjoy the fenced yard) and a 10-minute walk to the North Beach via Solomon Avenue. Complimentary WiFi, garden seating. The second floor is the ideal kids' play area. Full of wonderful original art and unique touches.
Sundial Charters is a nature and charter boat company with the best native, backcountry, and wilderness guides around. They make recommendations for your best adventure, based on your schedule, the tides, predicted weather, and local knowledge. Their most popular trip is the Little Tybee 'Unplugged' during which you explore the 6,500-acre natural heritage preserve, lying directly to the South of Tybee Island. They offer dolphin watching, crabbing, cast netting, fossil hunting, birding, light tackle fishing, hiking the barrier islands, and salt marsh ecology. Trips daily and year-round. Where To Stay: Two Mermaids Bedrooms: 3 Bathrooms: 2.5 Sleeps: 6 Pets: Cats, Dogs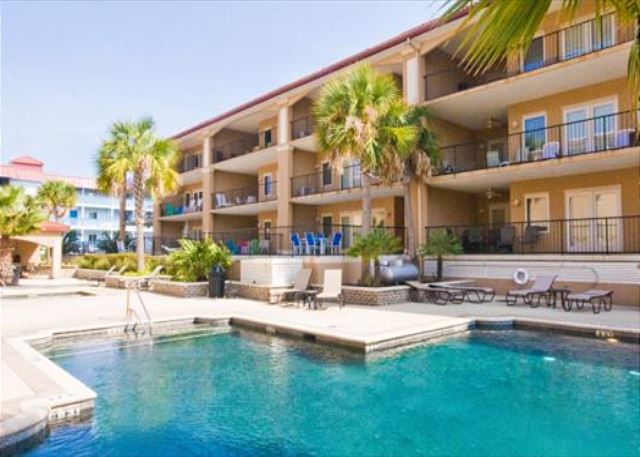 Guest Rating
:

Beautiful condo! 3 bedrooms, 2.5 bathrooms! Pet Friendly! Great location within walking distance to beach and all that Tybee's south end and Pier and Pavilion have to offer!
Gramping is one of the hottest new trends and gramping with Mermaid Cottages is easier than ever.  Our cottages provide complimentary high-speed Internet for remote working and remote learning. You can even give yourself a discount when you reserve your Gramping With Mermaid Cottages vacation rental right on our website.  Getting out and staying active is key to grandparents' health. Your grandchildrens' parents will benefit from some stress-free quiet time.  Your grandchildren will discover just how cool their grandparents can be. Win. Win. Win.