Spend Veterans Day with Mermaid Cottages and take time to pay tribute to some of the greatest heroes in our communities.  Veterans Day, observed annually on November 11, is a tribute to military veterans who have served in the U.S. Armed Forces. It's also a time when each of us should thank people for risking their lives to defend America and reflect on the importance of peace. We should also use our influence to draw attention to the challenges facing many veterans. By understanding these challenges, we can all reach out and make sure veterans have the best possible chance of having a healthy and fulfilling life after their service. Our Mermaid Cottages Fall Special is in effect through November 21, 2022, so invite veterans in your family and in your circle of friends for a long weekend getaway to Tybee Island and Mermaid Cottages with 20% off our nightly rates.  Be our guests in our homes for the holidays.
Bedrooms: 2 Bathrooms: 1 Sleeps: 4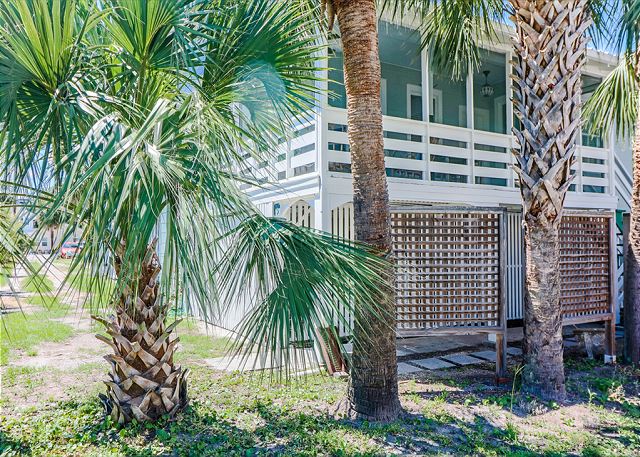 This charming, restored 1930 coastal cottage is by designer
Elizabeth Demos
. Situated on the beach side of Butler Avenue, it's the perfect intimate cottage for a solo traveler or couple's getaway!
Bedrooms: 3 Bathrooms: 2 Sleeps: 6 Pets: Cats, Dogs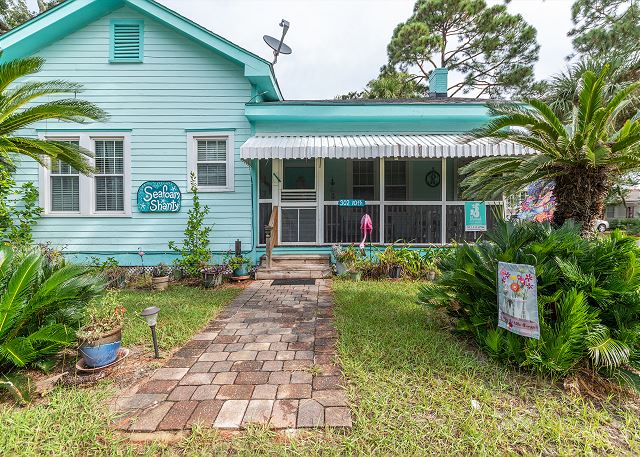 This
pet-friendly
cottage features a screened porch and outdoor seating areas. Guests will enjoy the easy three-block walk to the beach. Indulge in its vintage cottage charm, including the new outdoor shower and a fenced-in yard for pets!
Bedrooms: 3 Bathrooms: 2.5 Sleeps: 7 Pets: Cats, Dogs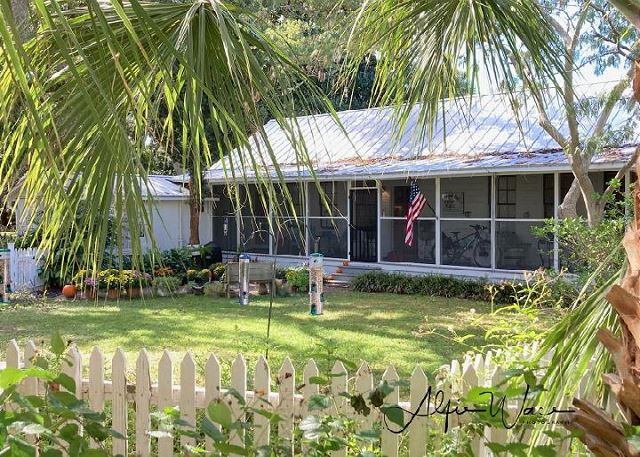 Located in the quiet, historic Officer's Row section of North Beach, you'll be fascinated with the history of Fort Screven and the military personnel who lived here. This ground-level cottage is just a seven-minute walk to the beach and JC Park is our backyard! Pack your wags as
pets
are always welcome here!
Bedrooms: 4 Bathrooms: 3 Sleeps: 8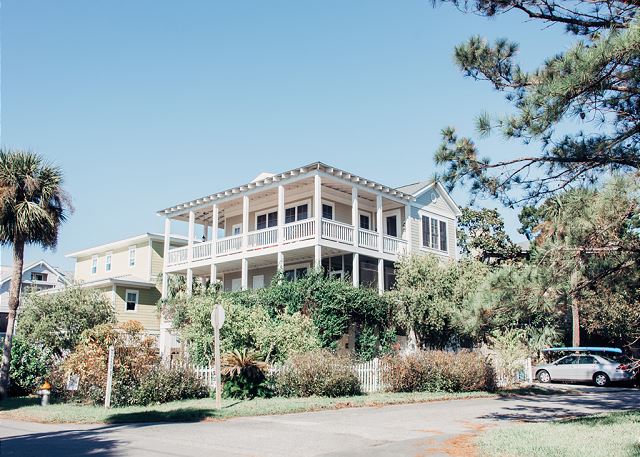 This beautiful raised Tybee cottage is just across the street from the Alley 3 kayak launch. A few of its favorite amenities include an outdoor shower, a fully fenced yard, and a sleeping porch!
Bedrooms: 3 Bathrooms: 2 Sleeps: 10 Pets: Cats, Dogs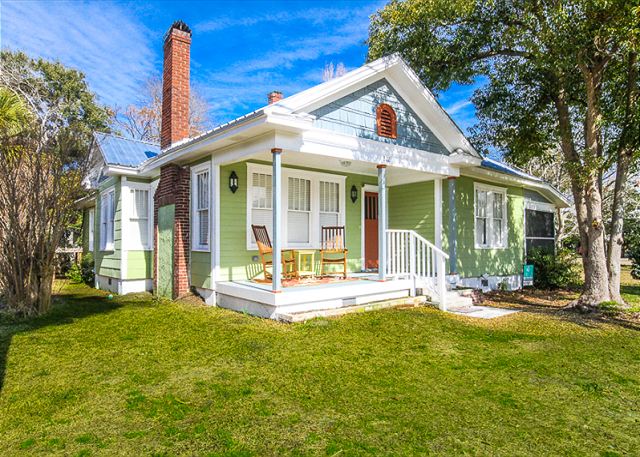 Be our guests in this renovated historic Tybee beach cottage! You'll have two porches to relax in and enjoy. One is screened and one is a front porch with rockers. This charming cottage is located in the quiet, Back River district of the island with a partial view of Back River and it's also close to the Alley 3 Kayak Launch area!Spend Veterans Day with Mermaid Cottages and honor those family members and friends who served in the military to protect our nation. A life of service is a life well-lived. Show how much you appreciate their service with your reservation for one of these coastal cottages and any of our other happy little houses in
our collection.