Whale week opens November 13, 2023 and you're invited to join us at the Opening Ceremony with a beautiful Native American Blessing by our own Chantal Audran of Otoe-Missouria and an African American Libation by Hermina-Glass Hill, as well as a message from Lidea Clever, a local 9 year old conservationist (Sea Life with Liddy). The ceremony will take place off of the 2nd AVE / East Gate crossover on Tybee Island.
Following the beachside ceremony will be the free screening of the Nova Documentary Film, "Saving the RIGHT WHALE" at the Tybee Post Theater at 4:00pm.
The Right Whale To Save – Art Show and Fundraiser on November 14 will provide support for the North Atlantic right whale exhibit currently under construction at the Tybee Island Marine Science Center. Guests will enjoy North Atlantic right whale-inspired artwork, live music, and refreshments, and an opportunity to peek inside the Tybee Island Marine Science Center.
Marina signage encouraging boats to "Go Slow, Whales Below" designed by selected artists will be unveiled. Attendees will be able to "purchase" an opportunity to name a whale, commemorating their support of this important exhibit. The Right whale banner art is by Lia Aleman.
Mermaid Cottages are available so you can have a whale of a good time all week!
Bedrooms: 2 Bathrooms: 1 Sleeps: 4 Pets: Cats, Dogs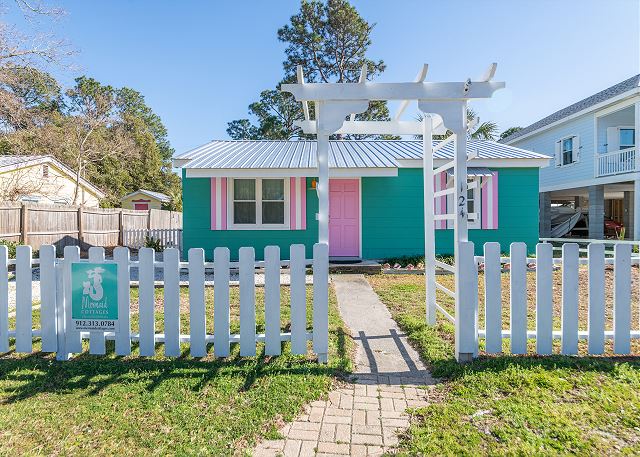 This pet-friendly cottage. is a very affordable and value-priced family cottage. It's located on the marsh with amazing sunrises and bird watching.
Bedrooms: 3 Bathrooms: 1.5 Sleeps: 6 Pets: Cats, Dogs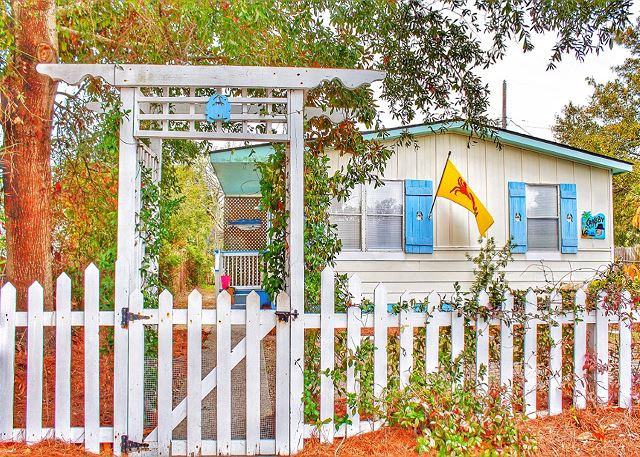 This is a charming, pet-friendly cottage that's located directly on a salt marsh tidal creek. You'll enjoy great marsh views, a fenced-in yard and outdoor seating! Bird watching is terrific, too! It's just a 15-minute walk to the First Street beach.
Bedrooms: 3 Bathrooms: 2.5 Sleeps: 7 Pets: Cats, Dogs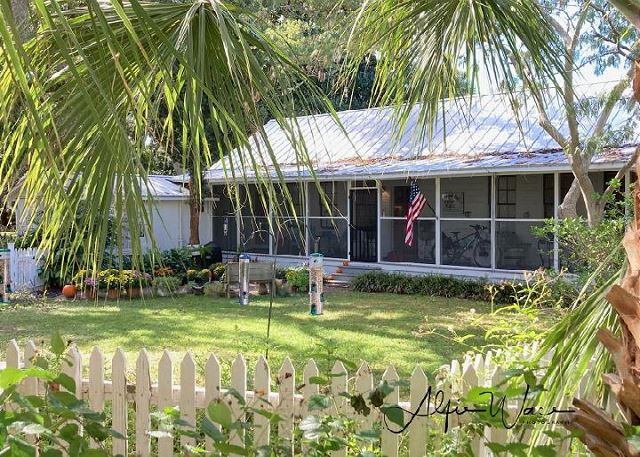 This pet-friendly duplex is located in the quiet, historic Officer's Row section of North Beach, Ft. Screven. It's a ground level cottage and a 7-minute walk to the beach. JC Park is our backyard!
Bedrooms: 3 Bathrooms: 2 Sleeps: 8 Pets: Cats, Dogs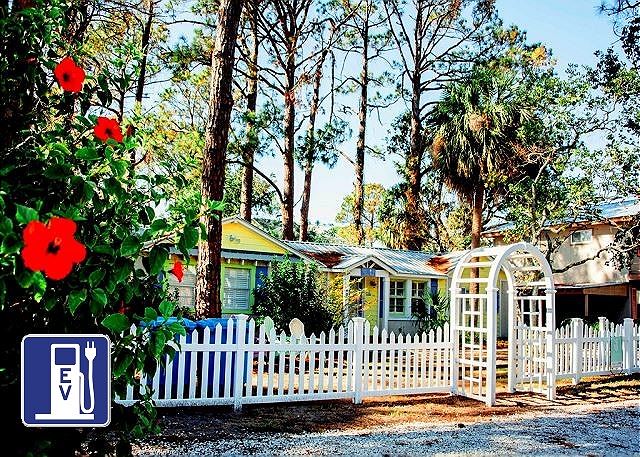 Here's another pet-friendly and adorable single-story cottage that's brimming with vintage charm! Children and pet guests love the fenced-in back yard and the outdoor shower! It's just four blocks to the beach!
Bedrooms: 6 Bathrooms: 5 Sleeps: 13 Pets: Cats, Dogs