The colors in a Tybee Island rainbow are as beautiful as they can be.  We figure, why wait for these colorful bands to appear after a coastal rainfall?  It's so much better when we show what's really in that pot of gold at the end of the rainbow.  It's our happy little boxes of color by the sea!
Guest Rating:


Pet-friendly, large fenced yard , screened front porch and garden. Marsh Views for nightly marvelous sunsets. 2 full baths, high speed internet and Wi-Fi.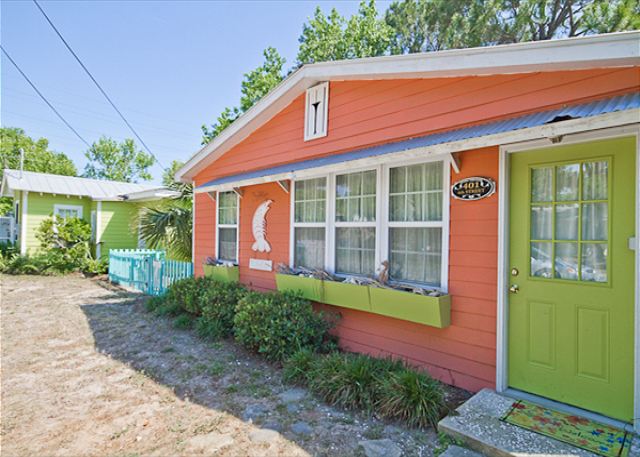 Guest Rating
:

Hypo-allergenic cottage, ground level, screened porch. 3 blocks to the beach thru Memorial Park which includes Tybee's favorite children's playground. Complimentary High Speed internet and Wi-Fi.
Seafoam Shanty Cottage is new to the Mermaid Cottages collection for Spring/Summer 2017! It will only be available for a limited time so don't miss your opportunity to stay at this great cottage! Pet Friendly with screened porch and outdoor dining area.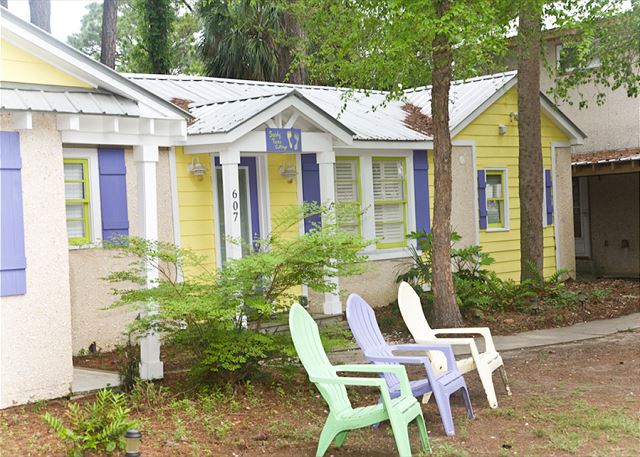 Guest Rating
:

Adorable single story cottage brimming with vintage charm! 3 bedrooms, 2 full baths. Pet-friendly with a fenced-in yard! Outdoor shower! Four blocks to the beach!
Guest Rating:


A most unique cottage full of vintage art and wonderful personal touches. Located in the Logan Street/ North Beach area, 10 minute walk to the North Beach. Pet Friendly with small fenced yard.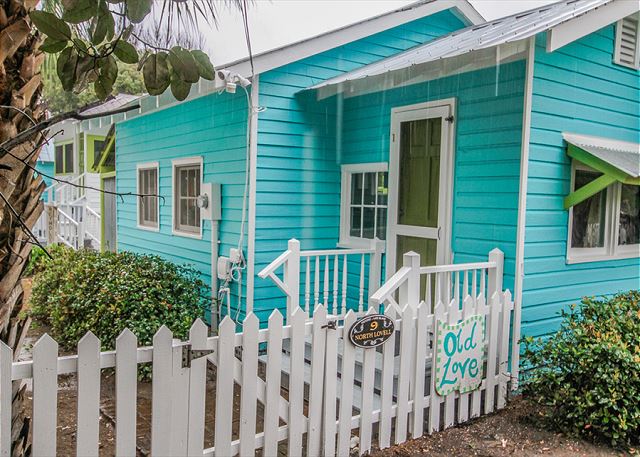 Guest Rating
:

The perfect petite beach cottage! Exactly 99 1/2 steps to the beach with your beach path just outside the cottage picket fence. A true original cottage in the color of a Tybee Island rainbow!
Guest Rating:


Adorable, historic, 1920's cottage designed by Jane Coslick. Wonderful screened porch, outdoor shower & private back deck. Located on the bike trail, & just 3 blocks from the beach!
Guest Rating:


Charming & Cozy pet-friendly and family-friendly cottage! 4 blocks from the beach! Decor details throughout the cottage displaying the history of Tybee Island and the Chu family! Outdoor shower! Great outdoor area surrounded by live oaks & palms!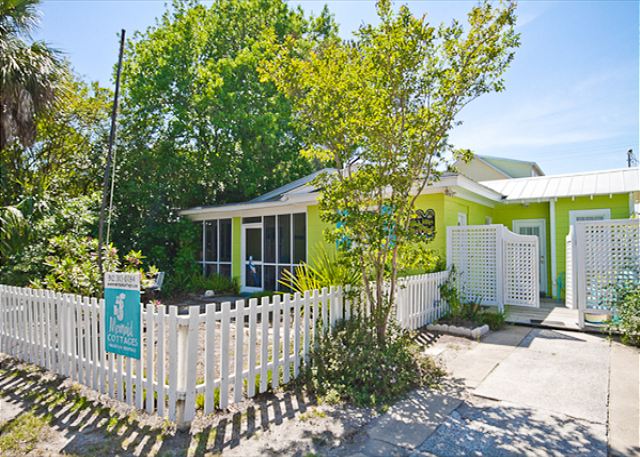 Guest Rating
:

Charming ground level beach cottage. Bright, cheerful, fun beach décor! Screened porch and private outdoor shower. Directly across from Memorial Park! Next door to the Shrimp Cottage – ideal for two families! Fenced-in yard!
Guest Rating
:

Fully restored/renovated historic Tybee beach cottage! Free Wi-Fi, outdoor shower/bike rack & two awesome porches to enjoy! Located in the quiet, Back River district of the island! Partial view of Back River from porch!
Guest Rating
:

Bright, cheerful cottage with screened porch, fenced-in yard, partial marsh views from the back deck & porch & comfy beds for snuggling! Pet-friendly! This cottage is full of art & located one block from AJ's Dockside Restaurant; enjoy drinks & sunsets!
Guest Rating
:

Bright, cheerful true Tybee beach cottage! Decorated with fun, sun, & everything beach in mind, this adorable cottage will capture your heart! Just 3 short blocks from the beach! Fully-fenced in yard; great for pets! Private outdoor patio in back!
Guest Rating
:

Restored 1940's beach cottage with all the cottage charm imaginable! High ceilings, hardwood floors and a luxury master bath shower you must experience to appreciate! Fully fenced yard for pets! Large screened porch to sit and enjoy your morning coffee!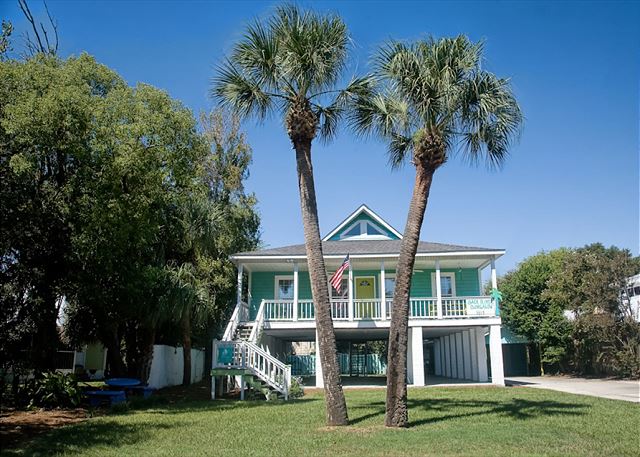 Guest Rating
:

Large front porch with rocking chairs AND large back screened porch with hammock. Super location- close to Alley 3 paddleboard & kayak launch , the Back River fishing pier, 1 Block from A J's restaurant. Easy walk to 14th Street beach & downtown Tybee.
These are just a sampling of the colors in a Tybee Island rainbow.  There are many others in our collection and just as many rainbow colors on the interiors, too.  Come on down and enjoy our cottage charm and coastal calm.  The color of the cottage you book is all up to you!