These six Mermaid Cottages really light up at Christmas and we're in the holiday mood to leave the lights on for you.  The Mermaids love to make you feel at home in our homes and you can even have your Mermaid Cottage decorated for the holidays.  When you make your reservation, please note on the reservation or with one of our very festive Mermaid Vacation Planners how you'd like your cottage to be decorated and we'll take care of the rest. Won't it be so welcoming to open your cottage door to Christmas in Tybee Island?  Please choose your cottage from our available collection because we all need a little Christmas right now!
Bedrooms: 2 Bathrooms: 1 Sleeps: 4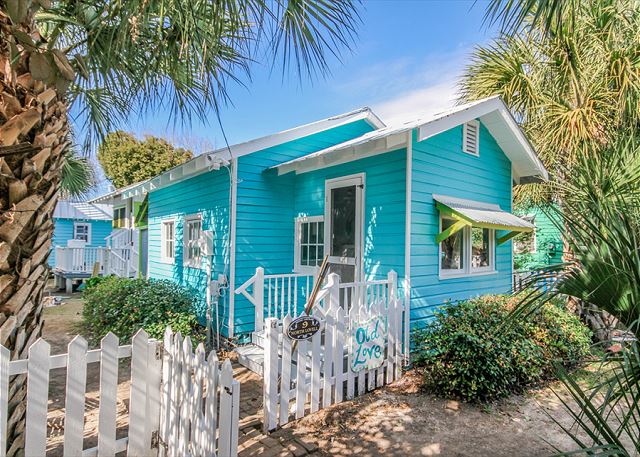 Smell the ocean and enjoy the sea breezes in this vintage beach cottage. It's exactly 99 1/2 steps to the beach via your own private beach path just outside the cottage picket fence. This cottage is ideal for honeymooners or even a solo traveler with lots of holiday spirit. These other cozy cottages light up beautifully at Christmas, too: Madelyn's On The Marsh circa 1954, A Little Salty.    
Bedrooms: 3 Bathrooms: 1.5 Sleeps: 6 Pets: Cats, Dogs
Christmas bells are ringing for the cottage charm of this garden and screened porch. This is an amazing bright, cheerful cottage. Guests love the partial marsh views from the back deck and porch. Pack you wags as it's pet-friendly, too! Garden seating and local art add to the coastal charm here. Other cottages similar in size include: AfterDune Delight, Canteloupe Cottage circa 1957, Maddie's On Jones circa 1954, Stardust Cottage, The Sail Loft, The Shrimp, Two Mermaids. 
Bedrooms: 3 Bathrooms: 2 Sleeps: 7 Pets: Dogs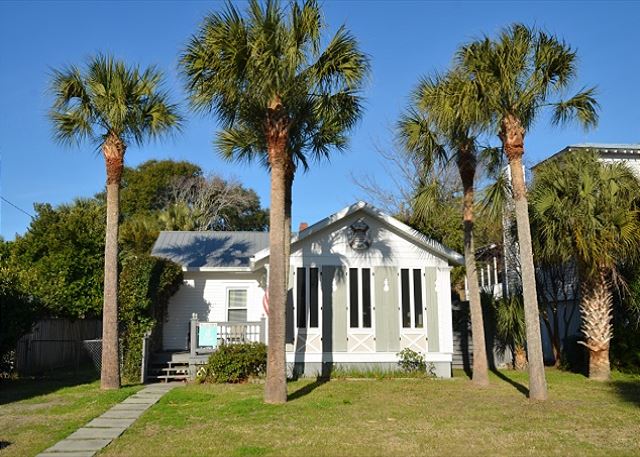 An easy walk to the beach. A large yard. Pet-friendly. These are a few of our favorite things we love about this 1940's vintage cottage. Located on a quiet street, Tybee Daze is only five blocks to the beach. It's full of original art by the owner and it's located close to the Back River Beach, the fishing pier and the Alley 3 Kayak area.
Bedrooms: 4 Bathrooms: 2 Sleeps: 8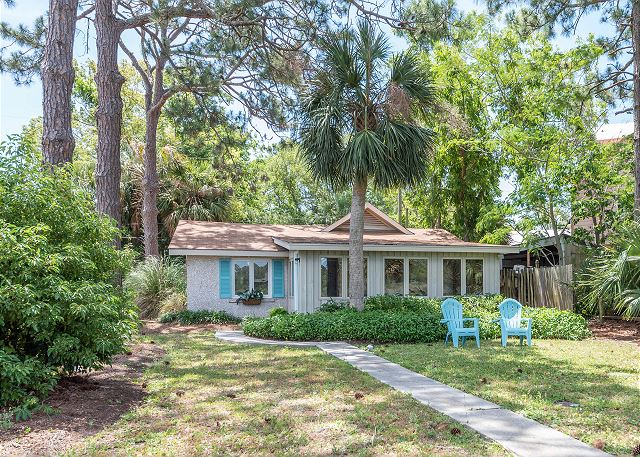 Santa Claus will love this private, tidal creek dock and the breathtaking sunset views. This is a quiet, relaxing and peaceful home on Horsepen Creek. It's a ground level cottage that's ideal for older visitors and families. It's just one block from A-J's Dockside Restaurant and only six blocks to the beach! You may also consider these similar vintage cottages: Back River Bungalow, Beach Haven circa 1914, Key Lime Parrot circa 1936, Mimosa Cottage circa 1964, Vitamin Sea Cottage.
Bedrooms: 4 Bathrooms: 3 Sleeps: 10 Pets: Cats, Dogs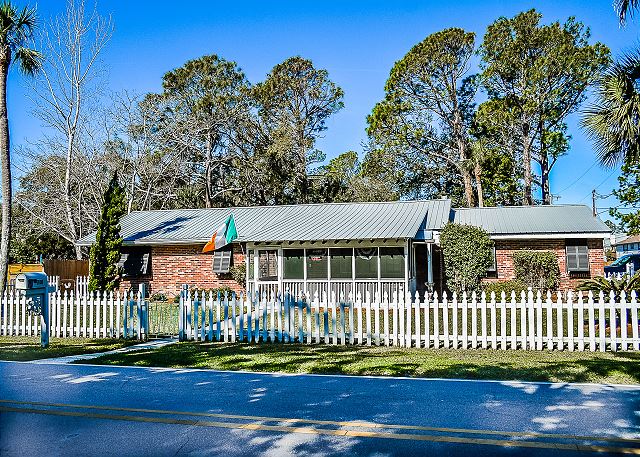 Looking for lots of room with an easy walk to the beach? This spacious cottage sleeps 10. It's pet-friendly and comes with lots of fun amenities. This is a perfect cottage for your family or large group with who'd enjoy a hot tub, large TVs, an outdoor patio and shower and Granny's Gameroom!
Bedrooms: 6 Bathrooms: 5 Sleeps: 13 Pets: Cats, Dogs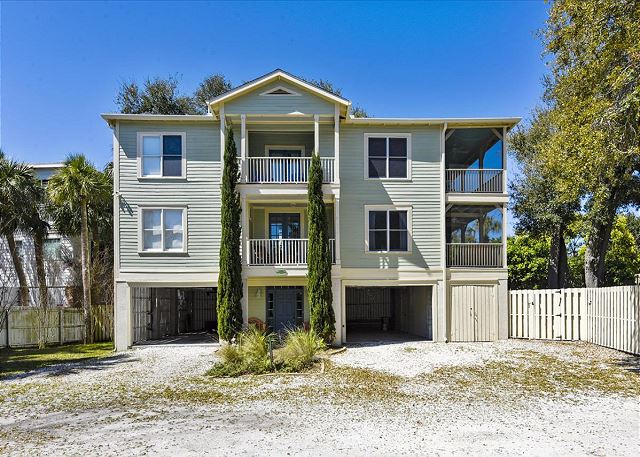 Enjoy this Christmas by your own private pool, lovely gardens and screened porches. This beautiful vintage southern beach home boasts a magical southern yard. It's pet-friendly as well.
Just imagine the magic when up on the rooftop you hear click, click, click. These six Mermaid Cottages really light up at Christmas and we have even more vintage cottages to tell you about.  Start your Christmas Wish List right on our website or with one of our Mermaid Vacation Planners. Happy Holidays to you!
…