Do you see what I see? Mermaid Cottages has some of our favorite happy little houses available for your Christmas stays, getaways and vacations. And, you can even request your Mermaid Cottage be decorated so that all you have to do is drive up, enter your lock code and step into a ready made Christmas celebration. We're on Tybee Island, so soon, every thing that stands still long enough will be draped with tinsel and lights and all the joys of the holidays. We already know our beaches are among Santa's favorite landing sites and now our joyous little color boxes can be your Christmas destination favorites, too!
Do you see what I see?
Bedrooms: 2 Bathrooms: 1 Sleeps: 4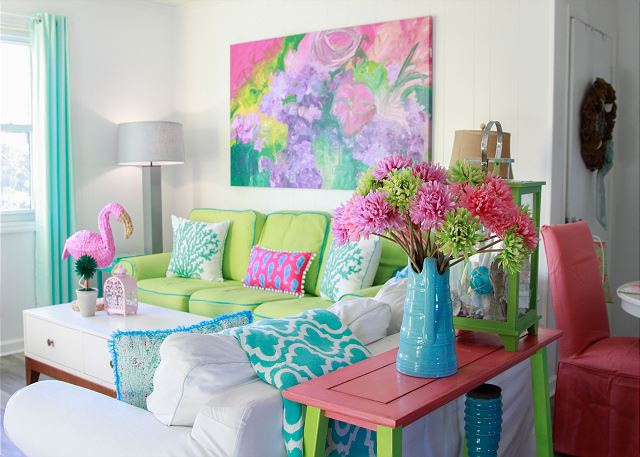 Bright and Cheerful and full of fun! Coastal Joy is a two bedroom second story duplex on the south end of Tybee Island. It's close to the beach and completely newly renovated with lots of color and personality! A brand new deck has been added, too! You may also consider 
Madelyn's on the Marsh circa 1954
 or
Old Love Cottage circa 1935. 
…