Do you see what I see? Mermaid Cottages has some of our favorite happy little houses available for your Christmas stays, getaways and vacations. And, you can even request your Mermaid Cottage be decorated so that all you have to do is drive up, enter your lock code and step into a ready made Christmas celebration. We're on Tybee Island, so soon, every thing that stands still long enough will be draped with tinsel and lights and all the joys of the holidays. We already know our beaches are among Santa's favorite landing sites and now our joyous little color boxes can be your Christmas destination favorites, too!
Do you see what I see?
Bedrooms: 2 Bathrooms: 1 Sleeps: 4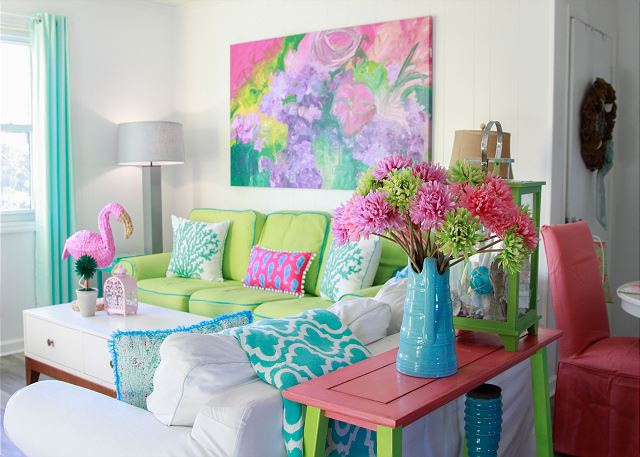 Bright and Cheerful and full of fun! Coastal Joy is a two bedroom second story duplex on the south end of Tybee Island. It's close to the beach and completely newly renovated with lots of color and personality! A brand new deck has been added, too! You may also consider 
Madelyn's on the Marsh circa 1954
 or
Old Love Cottage circa 1935. 
This bright and cheerful beach cottage is at ground level and has a dreamy screened porch. Guests love that it's only three blocks to the beach through Memorial Park which includes Tybee's favorite children's playground. It's also available for New Year's, so do consider staying for both holidays!
Bedrooms: 3 Bathrooms: 1 Sleeps: 6 Pets: Cats, Dogs
Deck the halls of this charming and cozy pet-friendly and family-friendly cottage. It's just four blocks from the beach. There are decor details throughout the cottage displaying the history of Tybee Island and of the Chu family. Guests love the outdoor shower and its great outdoor area that's surrounded by live oaks and palms. 
Crabby Pirate circa 1970, 
The Sail Loft
and 
Two Mermaids are also great choices.
Bedrooms: 4 Bathrooms: 3 Sleeps: 8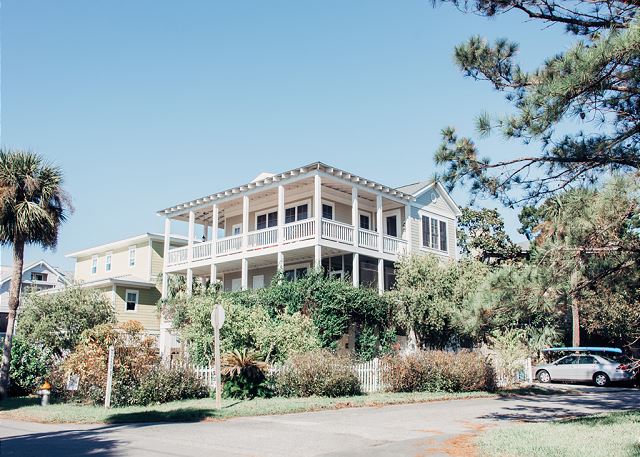 This beautiful raised Tybee Island cottage is across the street from the Alley 3 kayak launch. With an outdoor shower, a fully fenced yard and a sleeping porch you'll make
Santa's Nice List
, for sure. Other cottages for your consideration include
Back River Bungalow, 
Beach Haven circa 1914, 
Key Lime Parrot circa 1936, 
Marigold Cottage, 
Mimosa Cottage circa 1964, 
Sunset Inlet, 
Bedrooms: 6 Bathrooms: 5 Sleeps: 13 Pets: Cats, Dogs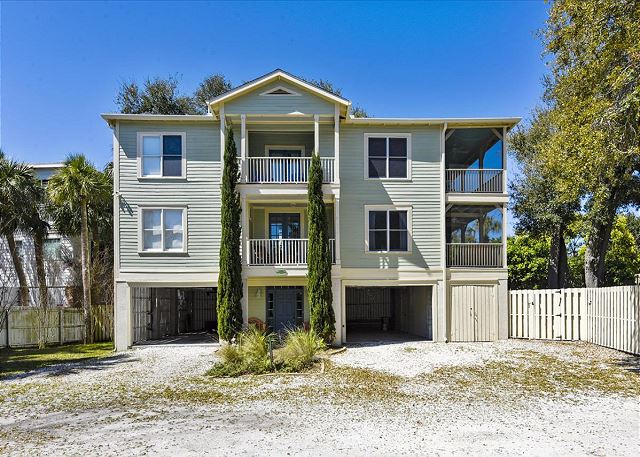 Have a very Merry Christmas in this beautiful vintage southern beach home. It boasts a magical southern yard, a private pool, and it's
pet-friendly.
Do you see what I see? Tybee Island is just the place for your tidings of great joy.  Gather up your family and friends and make this Christmas truly magical. Start your yule tide celebrations right on
our website
or with our very creative elfin
Vacation Planners
.  Ho, ho, ho, indeed.