2021 is the year for big Tybee vacations! With universal vaccinations ramping up, more and more individuals, couples, families and friends are looking forward to more travel, more short term getaways and definitely more real vacations in the future.  Already, Mermaid Cottages is noticing a trend towards earlier bookings for longer spring and summer vacations, so that means it's time for you to make your choices while cottages are still available. This is great news for small, independent businesses such as ours and we look forward to your reservations and your visits. Some of your favorite cottages are still available so let's start planning!
2021 is the year for big Tybee vacations!
Bedrooms: 4 Bathrooms: 2 Sleeps: 8 Pets: Cats, Dogs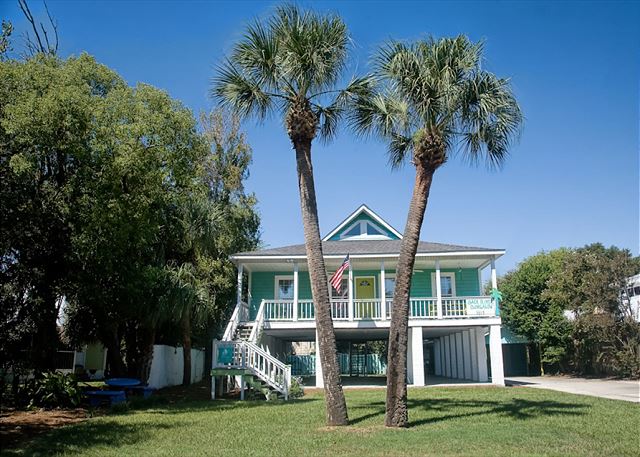 It's time to get back to this large front porch with rocking chairs and a large back screened porch. This is a super location that's close to the Alley 3 paddleboard and kayak launch, the Back River fishing pier, and AJ's Dockside. The easy walk to the 14th Street beach and downtown Tybee is still popular with guests.
Bedrooms: 3 Bathrooms: 1.5 Sleeps: 6 Pets: Cats, Dogs
This value-priced cottage is located directly on the marsh! Our guests have always enjoyed this bright, beachy décor, the great marsh views, the fenced-in yard and the outdoor seating! It's still a wonderful spot for bird watching, too. Imagine how much you'll love the scenic 15 minute walk to the 1st Street beach. Best of all, this pet-friendly cottage is located in a quiet, residential neighborhood!
Bedrooms: 2 Bathrooms: 2 Sleeps: 6 Pets: Dogs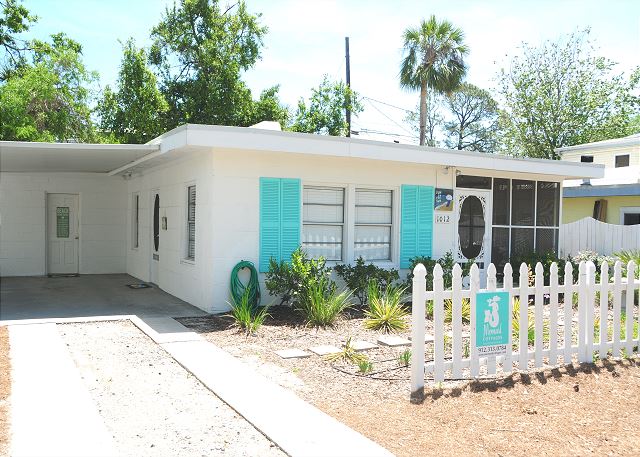 This vintage ground level cottage is still just as sweet. Pack your wags since it's pet-friendly, has an easy 10 Minute walk to the beach and that great screened porch! There are lots of great amenities such as WIFI and two full baths, as well.
Bedrooms: 2 Bathrooms: 1 Sleeps: 4 Pets: Dogs
This charming ground level beach cottage is located on Tybrisa Street. You'll be charmed with an easy walk to the beach, Downtown Tybee's shops and restaurants and fun. It's also close to the Back River Fishing Pier, and the Alley 3 Paddleboard and Kayak Launch. With a fenced-in yard it's a great dog friendly, ground level cottage with a large screened porch!
Which cottage will you choose for your big Tybee vacations?
Bedrooms: 2 Bathrooms: 1 Sleeps: 4 Pets: Cats, Dogs

Madelyn's On The Marsh circa 1954
Now, here's a cottage that dog and cat friendly. Just like all of our cottages, it's a great place to remote work and learn with our complimentary WIFI. This coastal favorite is a very affordable and value priced family cottage. It's also located on the marsh which means amazing sunrises and bird watching.
Bedrooms: 2 Bathrooms: 1 Sleeps: 4 Pets: Dogs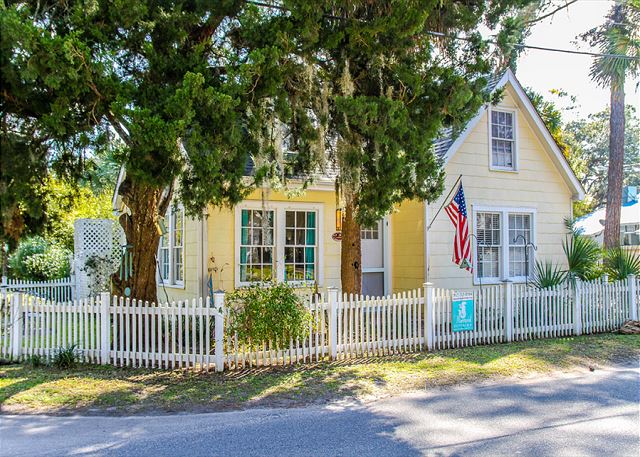 This is a most unique cottage full of vintage art and wonderful personal touches. Located in the Logan Street and the North Beach area, it's just a  10 minute walk to the North Beach. It's also pet-friendly with a small fenced yard.
Bedrooms: 3 Bathrooms: 2 Sleeps: 6 Pets: Cats, Dogs
Welcome to Stardust. This ground level and pet-friendly cottage was formerly known as Fish Tales. It has three bedrooms with Queen beds in each. This is a brand new renovation with lots of new furnishings! Guests love that it's just blocks from the beach so don't wait! Reserve it for your summer vacations now!
Bedrooms: 3 Bathrooms: 3 Sleeps: 6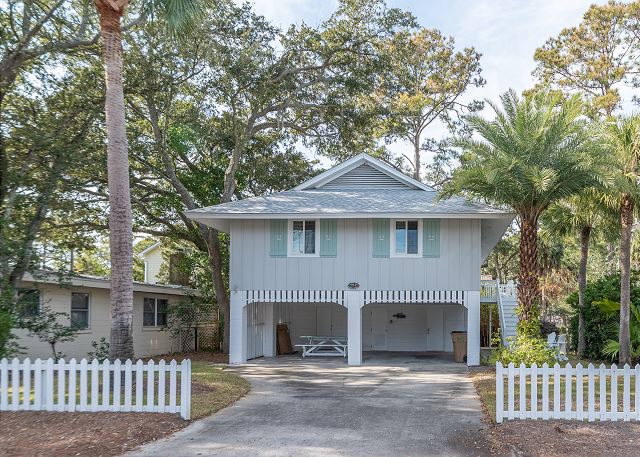 This beautiful cottage is brand new to the rental market and it's a perfect size for any beach trip (family vacations, girlfriends getaways, guys fishing trips and anything in-between.) This cottage will fill up fast! Call us today!
Bedrooms: 3 Bathrooms: 2 Sleeps: 7 Pets: Dogs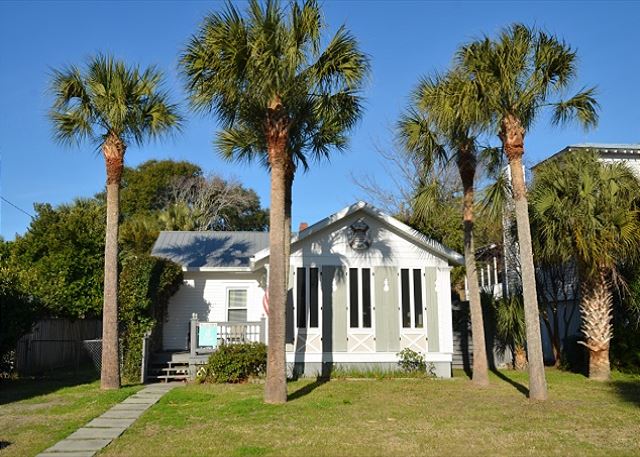 This 1940's vintage cottage is located on a quiet street that's only five blocks from the beach. It's full of original art by the owner which adds to its coastal charm. It's also located close to the Back River Beach, the fishing pier and the Alley 3 Kayak area.
2021 is the year for big Tybee vacations and we're so excited to see so many of our repeat guests and friends and to welcome even more first time guests. Some are calling these revenge vacations. We're calling them glorious and very much welcome. Get your reservations in on our website and with our Mermaid Vacation Planners. We've been missing you and revenge is best served up with a big dose of Tybee Island quirkiness, history and sunshine!